The product that you can chat with AI version of Arvid Kahl! A/B testing on Twitter. New revenue model in open source. SEO & all Micro SaaS.
I will also share the commentary of the founder of one of the micro saas I discovered at the end of the blog post about other products. I'm working on a different blogging experience. If you like this concept please comment or I have mind power like Psyduck. 😅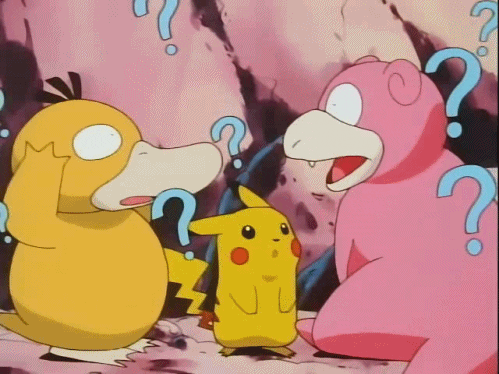 When we entered 2023, I added a bookmark feature to my website. Here I decided to share with you what I wanted to share with someone I saw while surfing the internet. Towards the end of this month, the idea of writing this article came to my mind. I will make it a ritual and share with you the micro saas products that I discovered that month at the end of each month. In January 2023, I discovered 3 Micro SaaS products that caught my attention. +1 that I discovered a strange technology. I will share it at the end of the article. Let's start. 😀
You can upload a document and turn it into a chatbot with GPT3. Then you can talk to that document. Very interesting things can be done. For example, if you upload a book by Arvid Khal, it means you can talk to the artificial intelligence Arvid. Isn't it very interesting? It has already reached 200 users!
When asked what else to do, I learned that you were able to chat with yourself only yesterday. Keep a diary, then upload it to DocuChat and ask yourself questions. What is the author's mood? What is the author like? You may discover things about yourself that even you didn't know. This is a great experience! 😂
You can talk to Socrates if you upload the book of Socrates. Or you can talk to Elon Musk. Or Steve Jobs. Of course, beyond that, you can actually talk to documents. So you can upload a contract and ask what you want to ask. This makes it easier to understand the law. Speaking of law, did you know that the founder of DocuChat is in law? He is a lawyer.
Laws came to my mind when I asked myself what else to do with DocuChat. If I upload the law books of the countries, it will be a source where I can ask my questions firsthand. I can also use it strategically. I can ask about the taxes of the countries I want to open. And I can get this information quickly and cheaply without having to search for hours. DocuChat is an invaluable tool in this regard!
If we look at its current pricing, there are Free, Starter, and Pro packages. You can create 2 chatbots for Free. You can ask 100 questions per month and upload 50 pages. The starter package is $4 per month. 10 chatbots, 500 questions, 500 pages. The Pro package has a monthly fee of $9. You can create unlimited chatbots and you have the right to 2000 questions. You can also upload 2000 pages of documents.
I suggest you try it for free. If you like it, get the $9 pack because you'll have a relaxed mind.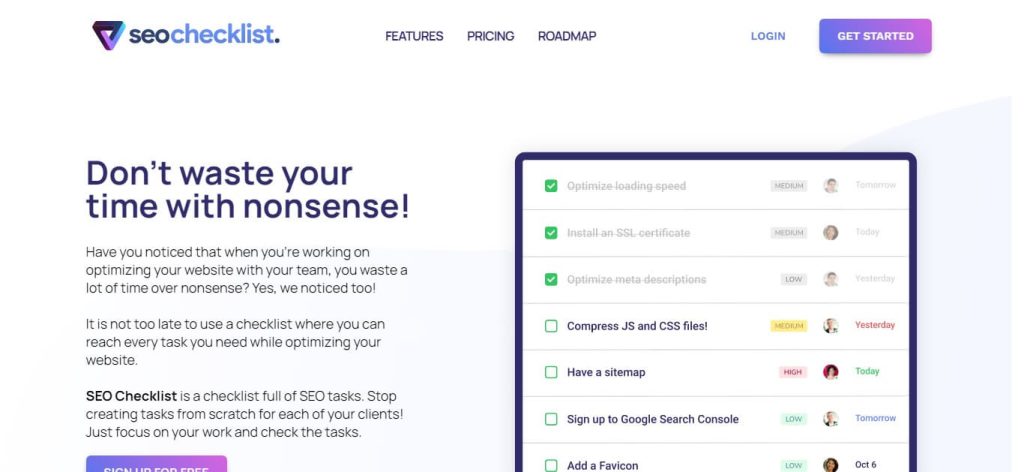 A checklist tool for how you can do SEO for your website. It is quite useful. I embraced the project so much that I designed a small demo in the background for fun. Of course, a very small demo and the prices below are randomly determined. The theme I use is the theme of my Social Media Calendar Special Days product. Anyway, back to our topic.
You can load your website and it shows you what to do. You check them as you do them. Over time, your website begins to develop in terms of SEO. Some people around me bought this product and even a company I know bought the Unlimited package of this product. And he said he was quite satisfied.
You can use it with the team and comment. That way, it's easier to keep track of who's doing what. This is really a great thing for teams. Towards the end of 2022, I was in the role of software team leader in the 5000 game project for children with autism in cooperation with the Turkish Ministry of National Education and Unicef. We were bad at communicating early in the project because over 100 people were involved. But towards the end, I developed software to facilitate the communication of the whole team with each other. This has accelerated our progress. So if there is a team, communication is important. A comment is important for communication and this tool has a comment feature.
My last addition to the SEO Checklist is the publication of the roadmap. I think it's such a sweet move. 🙂
As for the pricing that everyone is curious about, they have incredibly cheap prices. So much so that its pricing inspired me and I wrote it in my notes. Because there is a $2 monthly fee. $2 is such a cheap and sweet price. 😂 I like that it's $2. Not because of its cheapness. From your little one. When I think of $2, I think of little child Scouts selling cookies. They knock on my door and ask if I want cookies. 🙂
There are 4 monthly package options in total. $0, $2, $4, $6. There are also lifetime packages available, these are 4 of them. $0, $48, $96, $144. Above all, it's a product that debuted on AppSumo. If you want to buy with an 18% discount, here is the link. If you buy with my affiliate link, you will also support me. 🙂
Birdy is very interesting and really needs to do something. It enables your Twitter profile to get more engagement by using A/B testing. Personally, I struggle a lot with Twitter. I tweet every day and try to reply to other people. I'm trying to increase my Twitter followers. I share my projects with #buildinpublic as much as I can. If you haven't followed me, do because I'm releasing 6 Notion products this year. 🙂 Anyway, back to our topic.
You can add Birdy, profile picture, name, bio, banner, location, and website and see their conversion rates. The free version only has a bio feature. If you want the paid version, can you please buy it with my affiliate link? From here, I finance the hosting and domain of the blog with the money I earn from the affiliate links on the blog.
I think version 2 of Birdy also A/B test on tweets. Birdy's value can start to increase significantly when he says which tweet gets more engagement. It can also make them raise their prices. Old customers may not like the new prices. In order not to lose them, the plus option can be added. If you also want the tweets + charge. If you don't want it, continue with the old price. Win-win.
I think Birdy can be used for more products. The purpose of the existence of the product is high conversion. We make products to be sold or used. This shows Birdy's purpose. It's an interconnected vehicle like Lego. They also listed the 10 most used emojis in Birdy. Birdy's future plans can be very eye-opening in this regard. Can generate insights from other members' bios in the future. It could turn into TweetHunter. This is a very interesting product. It's fun to be in the process of this product because you can observe it. This is great learning. That's why I think it can be bought.
My favorite features of micro products are that they are micro. When you send feedback, you can see that it happens quickly. How much can happen if you give feedback to big companies today? In this respect, micro products are very valuable.
Have you ever developed an open-source project? There you use NPM. You type something into the terminal and it downloads to your folder. It is free. At this point, NPM Kiosk says that it has developed a new model that can generate income from it. When you want to download, it first shows you the purchase link and you can download it after you buy it. Isn't that great? An indication that a new door has been opened for open-source projects.
This mind should be applauded. This is really a big turning point. Used to use Patreon for support. What was the process of using it like? Download the project, use it, and support it if it's good. Now that has turned into submitting a request to download the project, support it, and use it. Changing the order is a very creative idea, I think.
This creative thinking is mind-blowing. When I saw this tool, I wondered what order we could change in order to innovate. 🙂 I took a note in the corner in case this mind-opening idea might trigger another idea in the future.
Its price is $40. Their website explains what you can do and how. If there is something you cannot do, you can send an email to the founder and ask for support.
DocuChat's Founder (@ymansurozer) comments on other products:
SEO Checklist: I really like these types of products. It presents you with a checklist from the beginning, where you can digest hundreds of resources on specialized topics such as SEO and marketing. The SEO side has always scared me, I think my mind will be clear with this product, and I will try it.
Birdy: After making the decision to be more active on Twitter, the first thing I did was create a "good" profile. But I think creating a profile is even harder than producing content. It is very difficult to know what kind of positioning will work in front of your target audience. I've been using it constantly since I discovered Birdy. It reveals with data which profile picture or description is working or not. You don't stay in the dark while editing a profile.
NPM Kiosk: I often don't understand how some NPM packages are free and think that they can be very good products on their own. NPM Kiosk seems to open up an interesting area here. What excites me the most is the possibility that the ecosystem there may be revitalized in the face of the potential to generate income with NPM packages. These packages are a great opportunity for independents like me who focus more on product development and not on the technical side.
Result
Yes, it was a great stove. We saw 3+1 products (Micro SaaS). All very eye-opening products. You can support them by purchasing at least once. Or you can give moral support by tagging and sharing your good work on social media. 🙂 Spiritual support is a great driving force!
If you like this blog post, you can show it by sharing it on social media. If you want more, you can subscribe to my newsletter. I share my new blog posts and new products in my newsletter. Finally, don't forget to follow me on Twitter. That's about to see you in the next blog post then. Lots of gains. 😉